Hilarious moment controversial Nigerian Senator, Dino Melaye mistakenly captions his photo with CAN president as 'assassination' instead of 'association'.
The Senator today shared the photo on his Instagram page.
It looks like a typographical error though but well, Nigerians are here for senator Dino.
The senator has since corrected the error!
See more reactions below …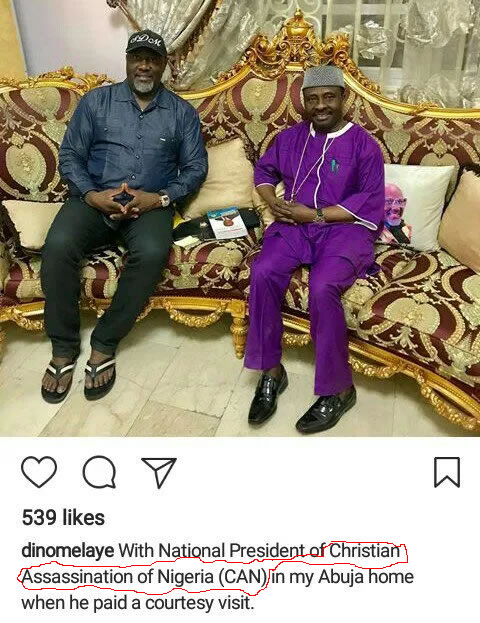 NGR News blog is for every happenings from Nigeria and every intresing facts around the world.
For your news alert, you might also subscribe to our newsletter @ NGR News.